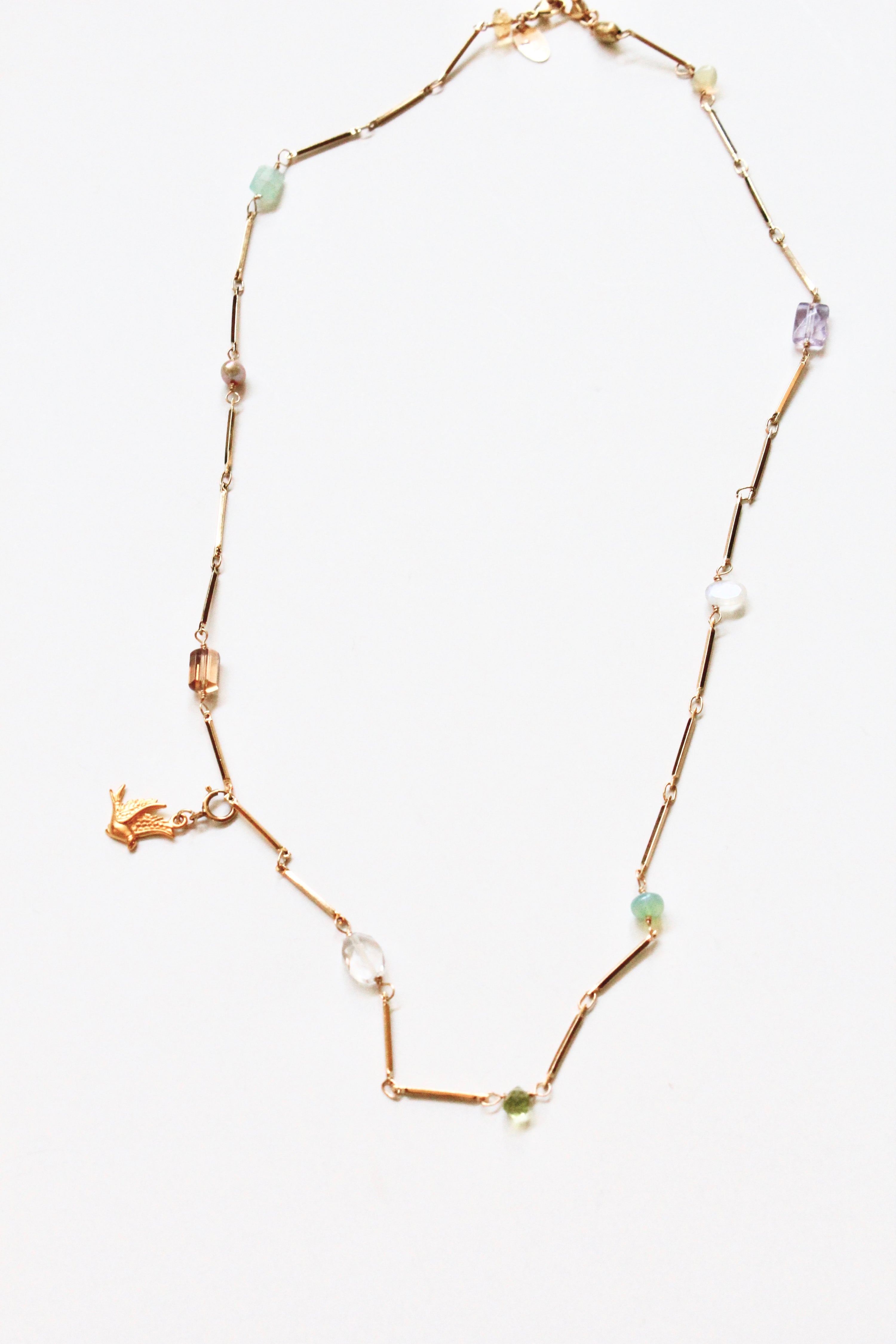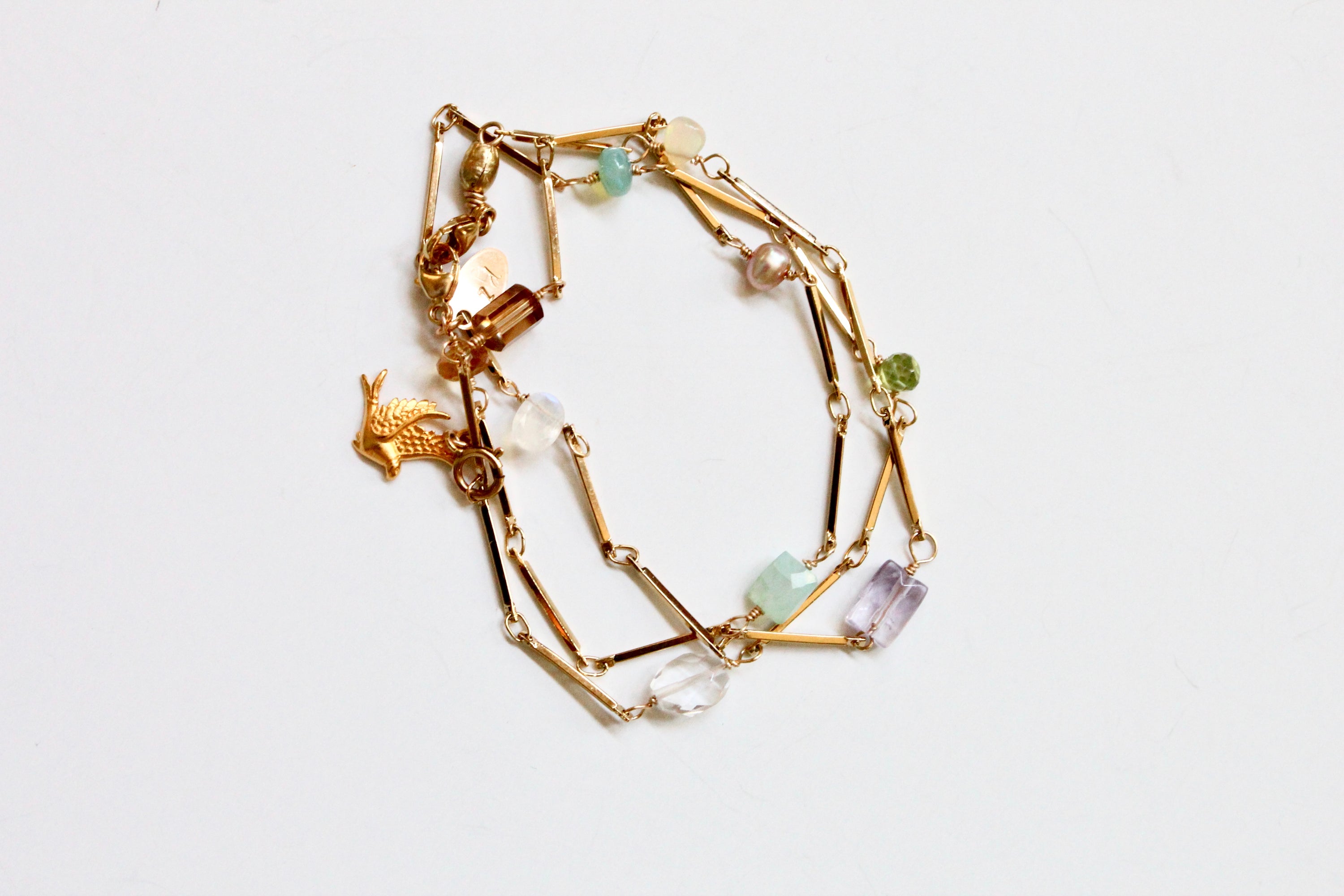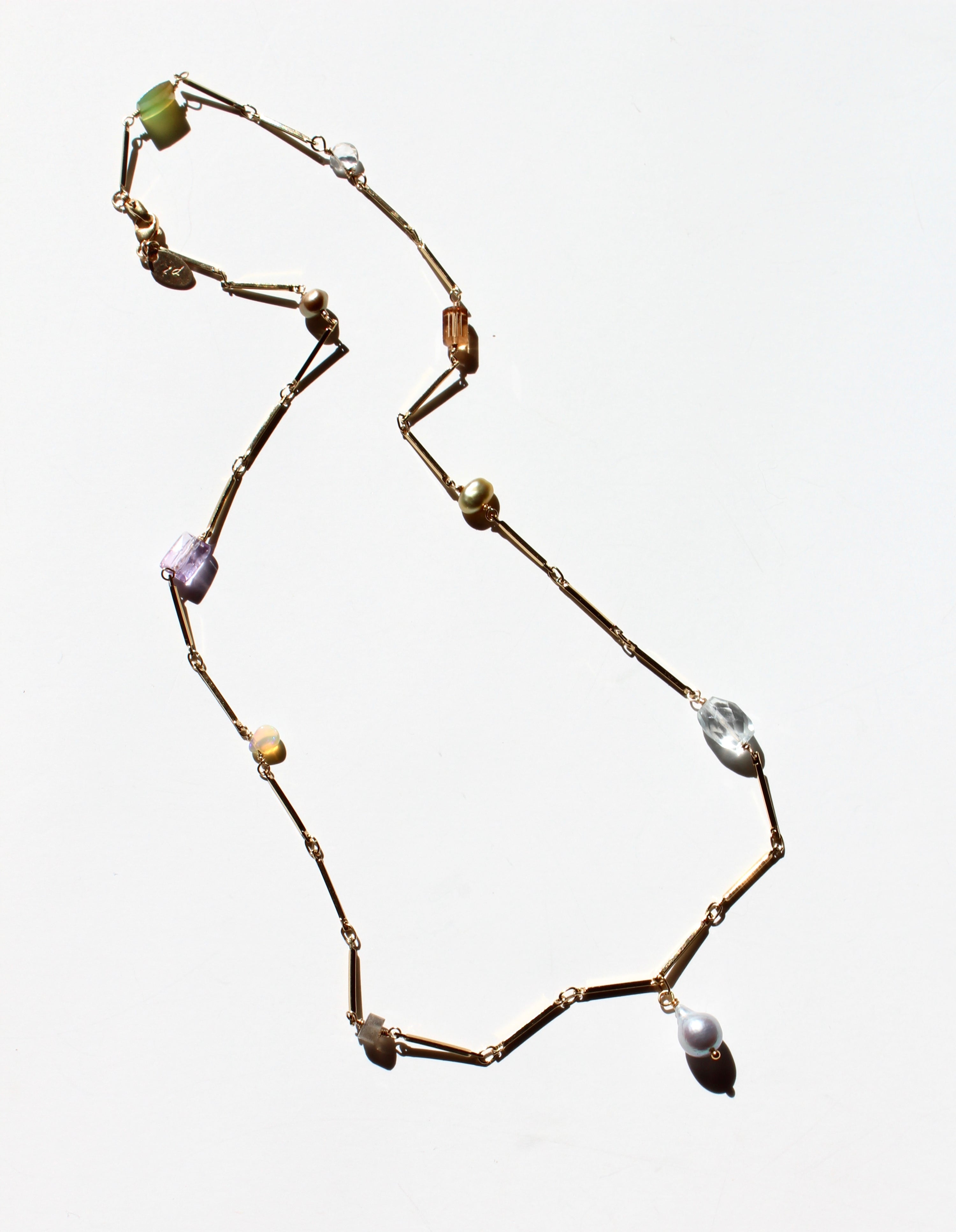 The Convertible Chain with semi-precious gemstones, vintage Swarovski and an African brass bead.  Citrine, amethyst, Peruvian opal, Etheopian opal, freshwater pearls,  moonstone and crystal quartz  adorn this delicate bar + link chain. This month's birthstone, Sapphire is included in our "Fall Mix". The grey baby baroque pearl is detachable.
We love to wear this as a Y necklace layered with our Gem Drop and Herringbone Chains with a statement blouse or sundress.
- Fall Mix: Peruvian opal, Ethiopian opal, peridot, pink tourmaline, citrine, crystal quartz, moonstone, amethyst, freshwater pearls and sapphire
- Spring Mix: Peruvian opal, Ethiopian opal, amethyst, peridot, freshwater pearl, moonstone, crystal quartz, aqua
- Length: 21"
- 18K gold vermeil  Brass chain. 14K gold fill findings. Imported gemstones

- Wear as a Y necklace, wrap as a bracelet, wear long or add a pendant
- Please allow 3-4 days to make and ship
- Arrives in our handcrafted signature travel pouch
- Made with love in beautiful California
Isabel Gemstone Chain