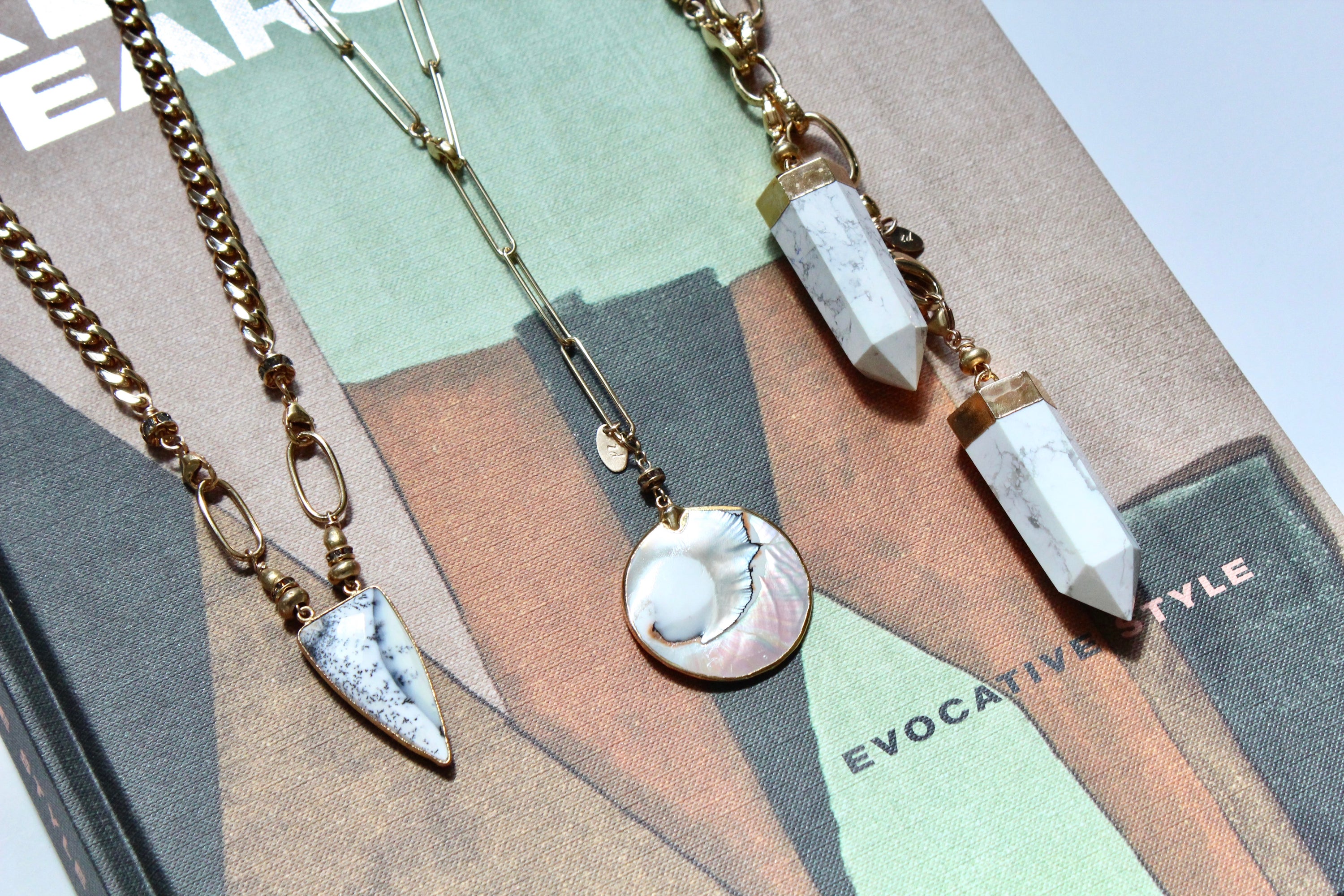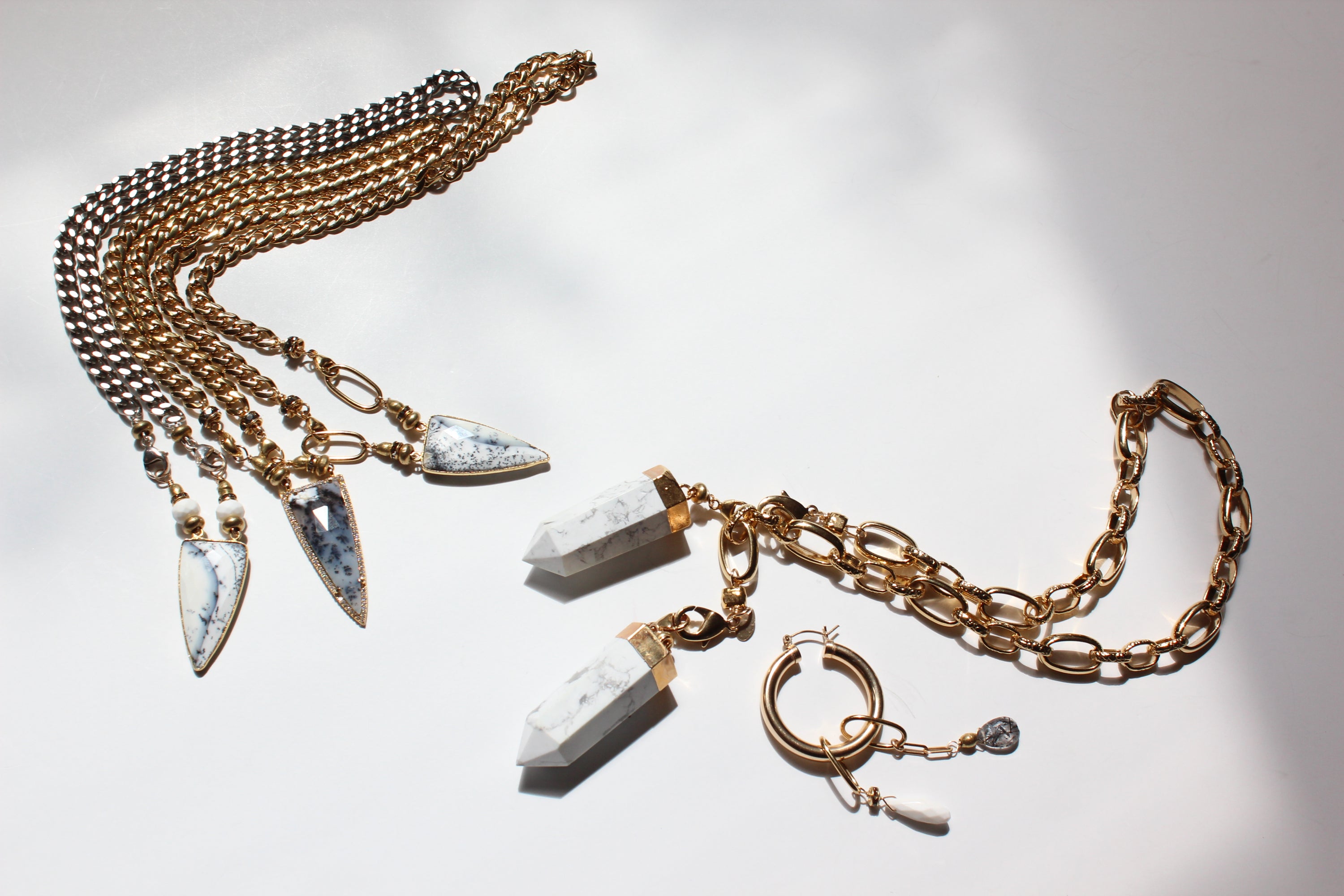 Dentritic Opal Link Enhancer
Dendritic opal accented with African brass beads and a touch of Swarovski crystal. 18K gold oval links to lengthen and enhance your ZD Chains. Designed to compliment our Convertible Curb or Bordeaux Bold Link.

Dendritic opal is said to strengthen one's ability to organize (I'll be wearing this opal on repeat)
- Limited Edition
- African brass, dendritic opal, Swarovski crystal, 14K gold plated brass links,14k gold fill
- Imported gemstones, US made materials

- Please NOTE: It will add 3" in length to your chains. Drop is 1.5"
- Designed and handcrafted with love in California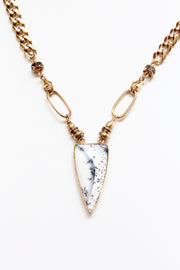 Dentritic Opal Link Enhancer