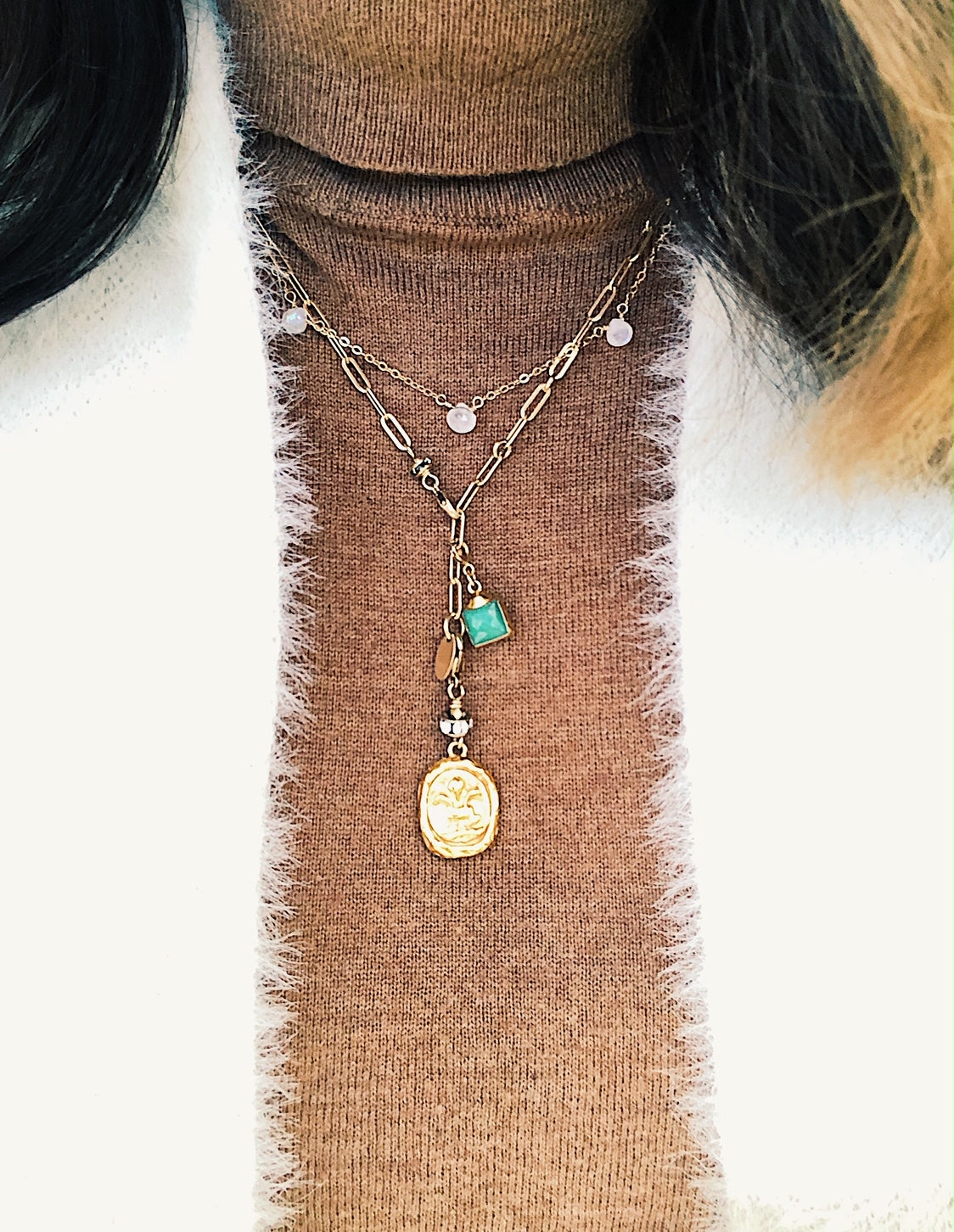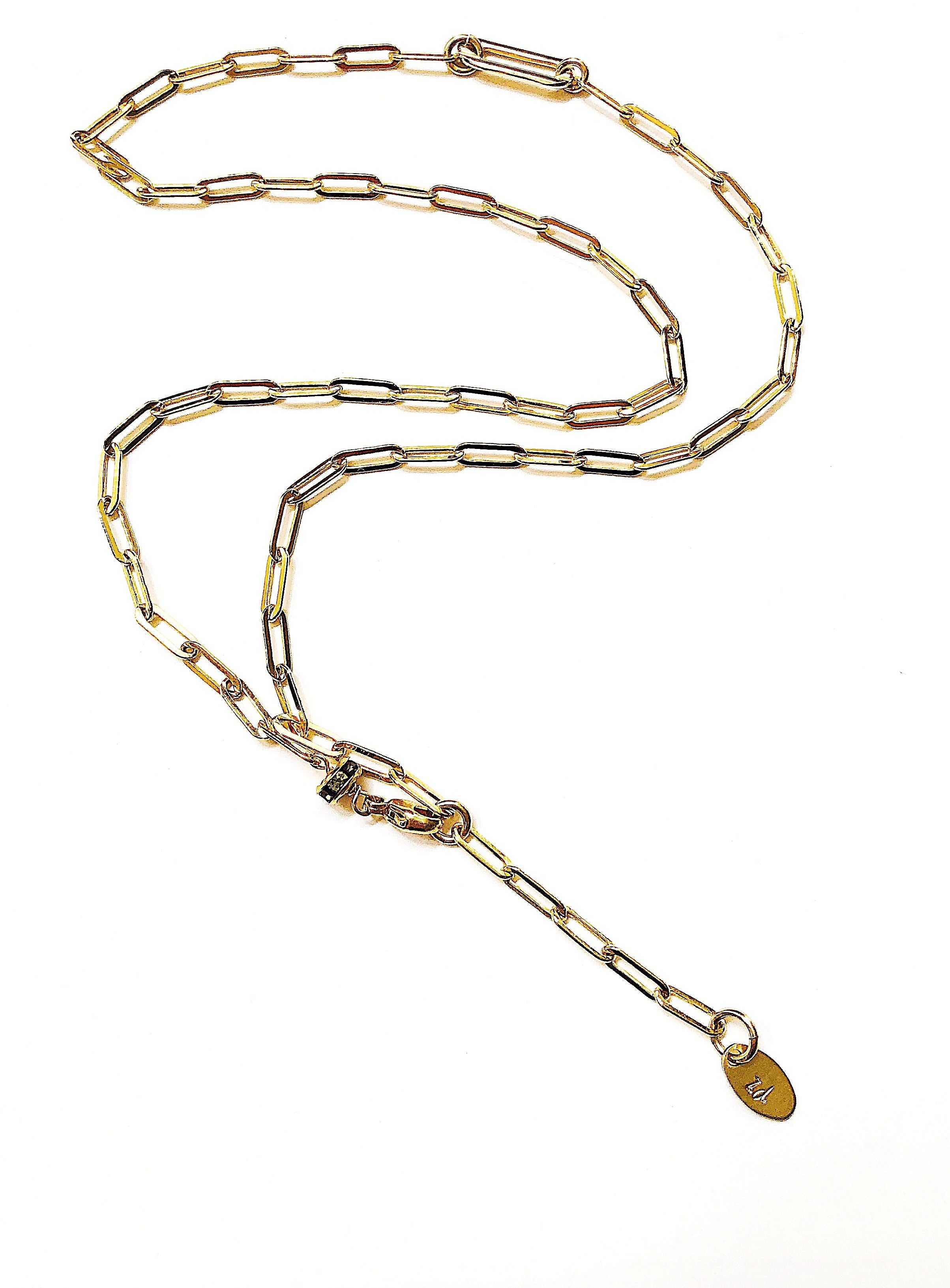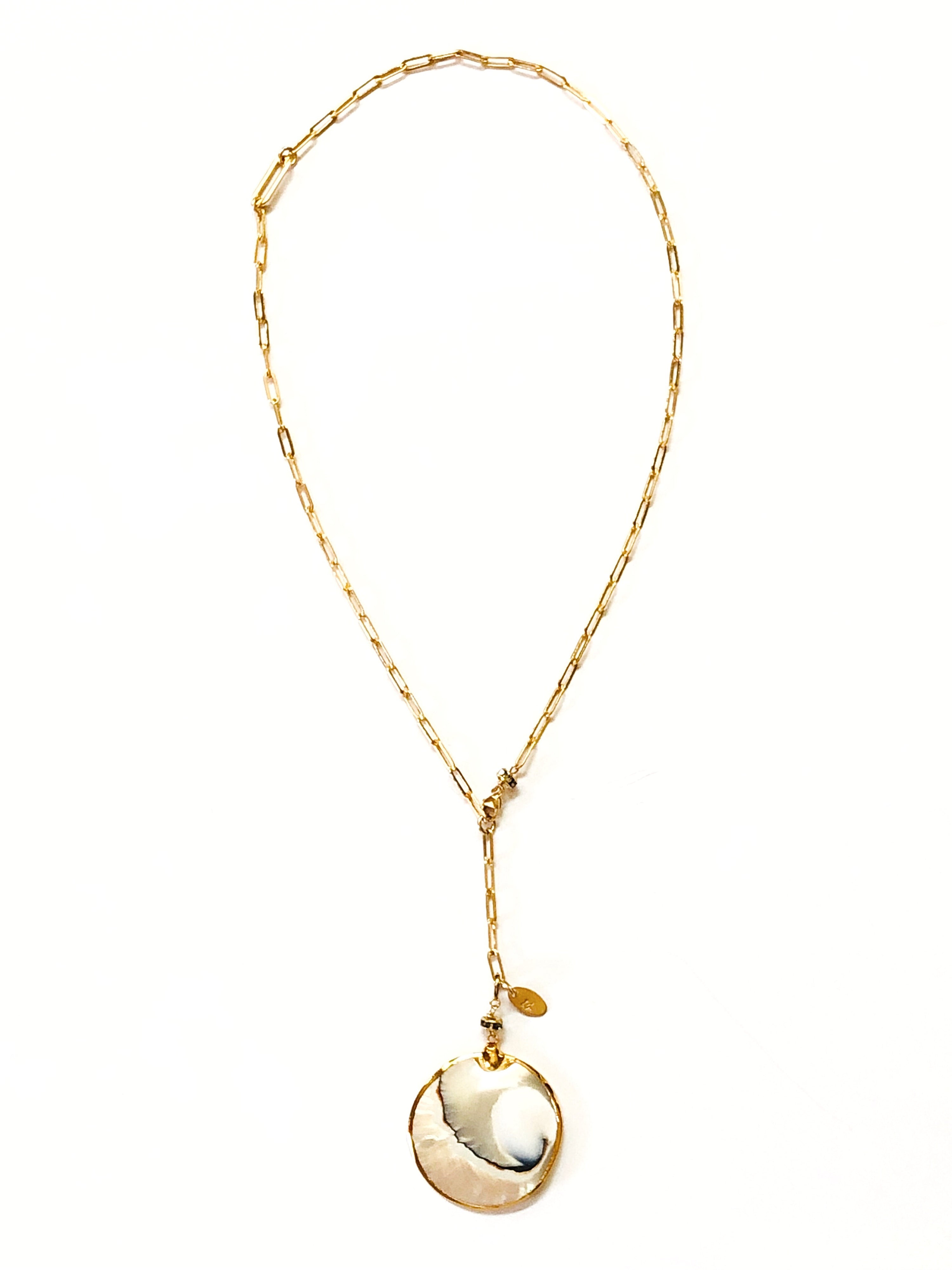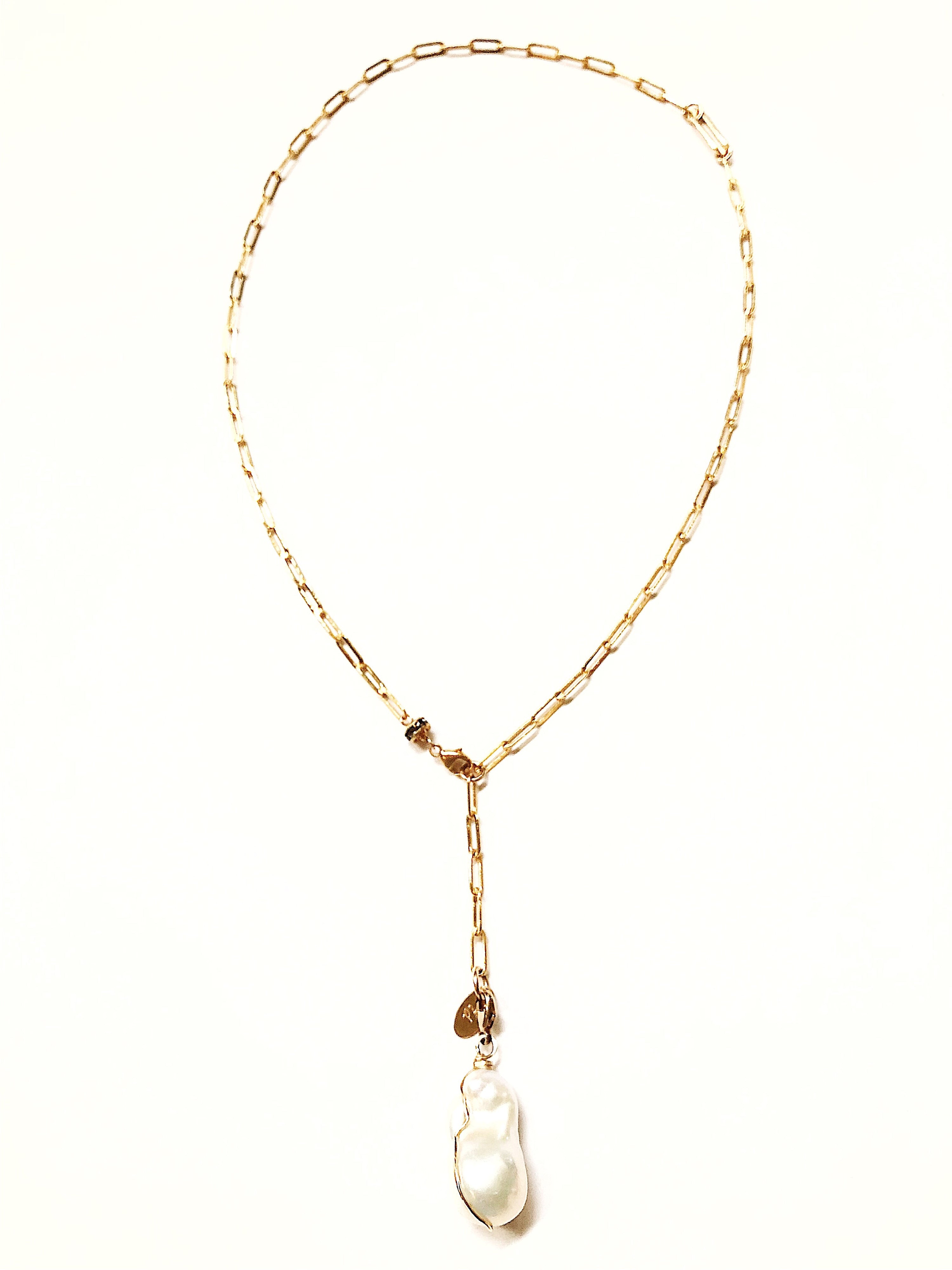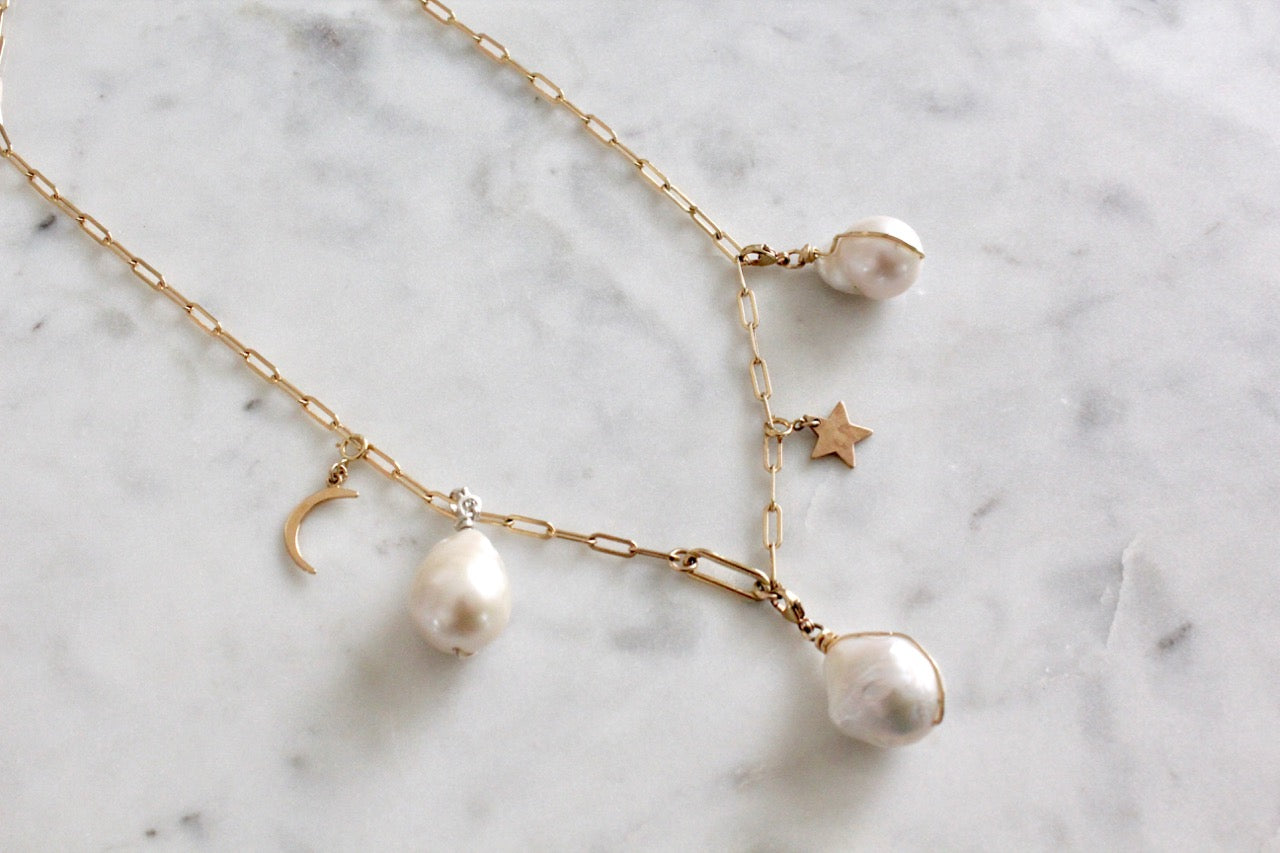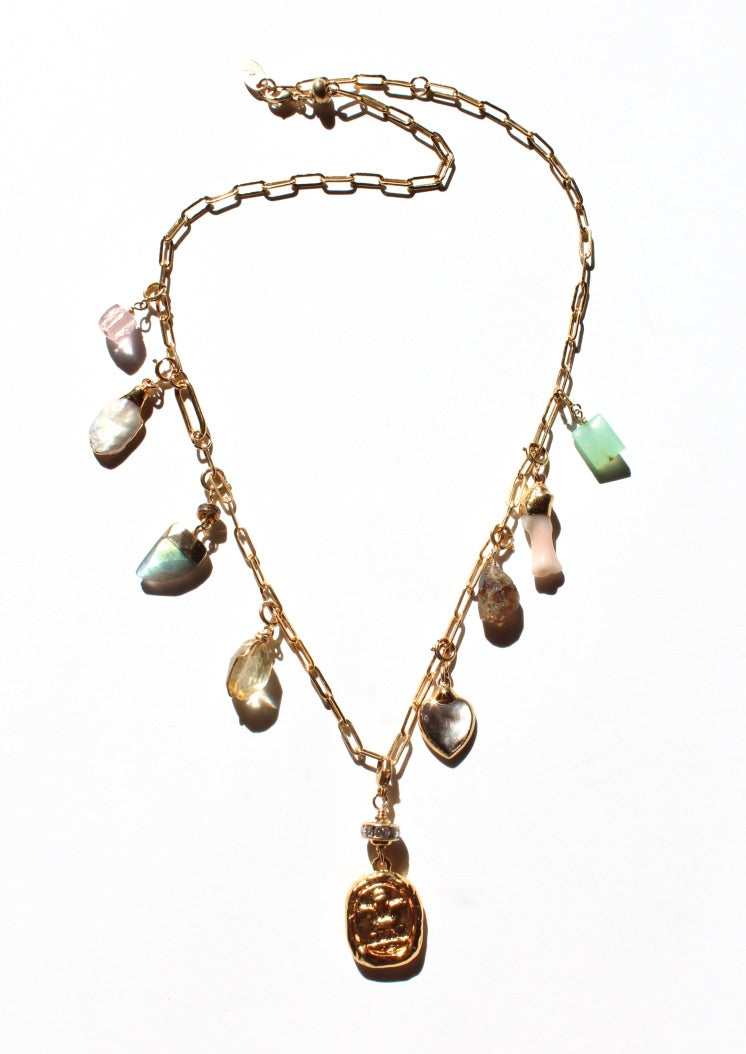 Gold Essential Chain + Charms
A shorter version of our Essential Oblong Chain with our selection of 8 detachable charms and our favorite Antiquity Coin Pendant! Citrine for prosperity, Mother of pearl for love and protection, Tourmaline to protect from negative energies, carnelian for self-esteem and wisdom. The charms are detachable and may be worn in combinations of your choice as earring charms on our hoops or on our Essential Oblong Bracelet. What a lucky gal she'll be!

We love wearing this as our daily  "go to" as a Y necklace with the Antiquity Pendant and adding charms especially when we travel. This versatile chain can also be wrapped as a bracelet or worn as a Matinee length chain.
- 14K gold fill chain with African brass bead or Swarovski crystal

- Charms: Gold shell, Bijou Flower charm, gold wrapped citrine, gilded freshwater pearl, Antiquity Pendant, tourmaline nugget, carnelian horn, bijou pavé, Swarovski + coral charm

- Two Lengths: 21"chain (19" Y-necklace) or petite 18" chain(16" Y- necklace)

- Ships in 2-3 days
- Handcrafted with love in California
Gold Essential Chain + Charms