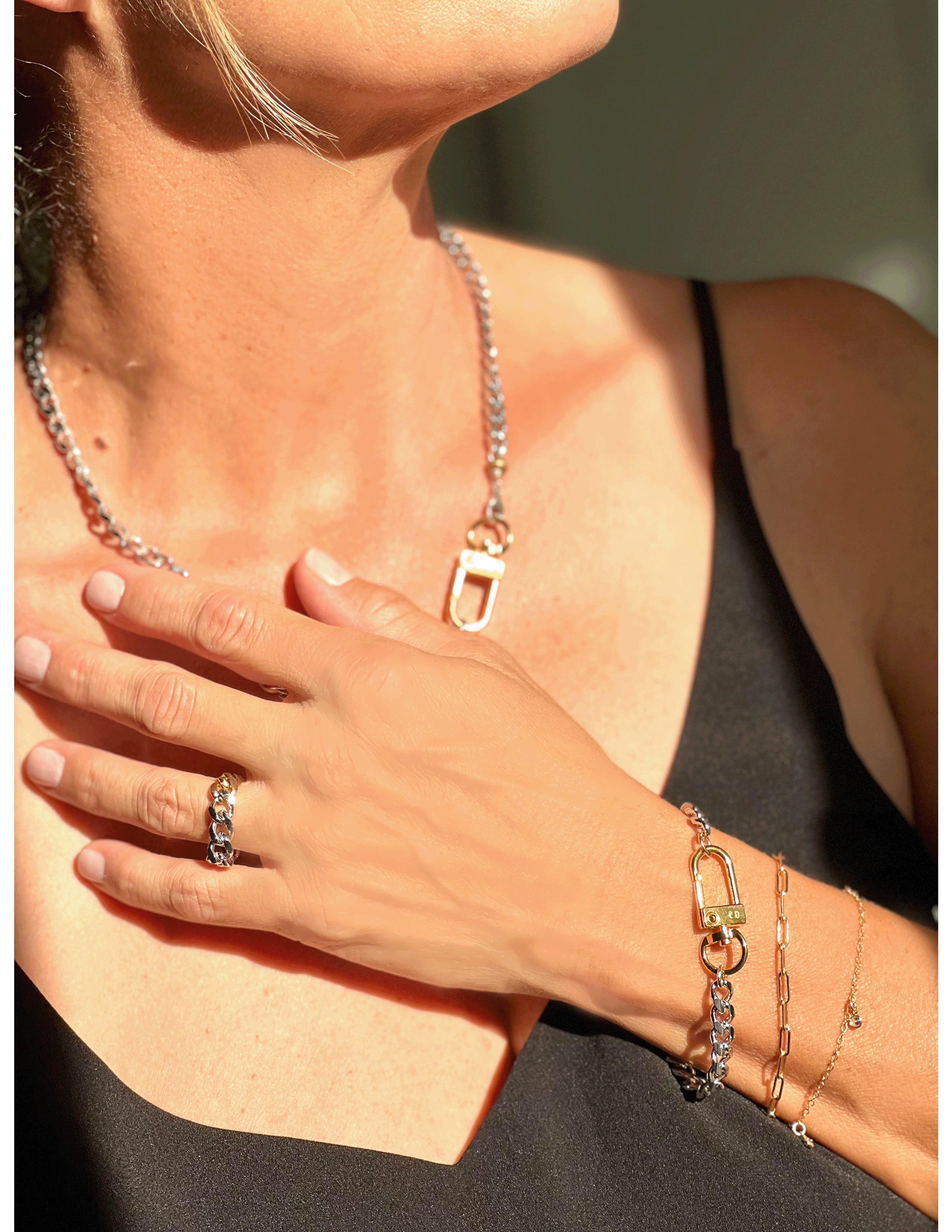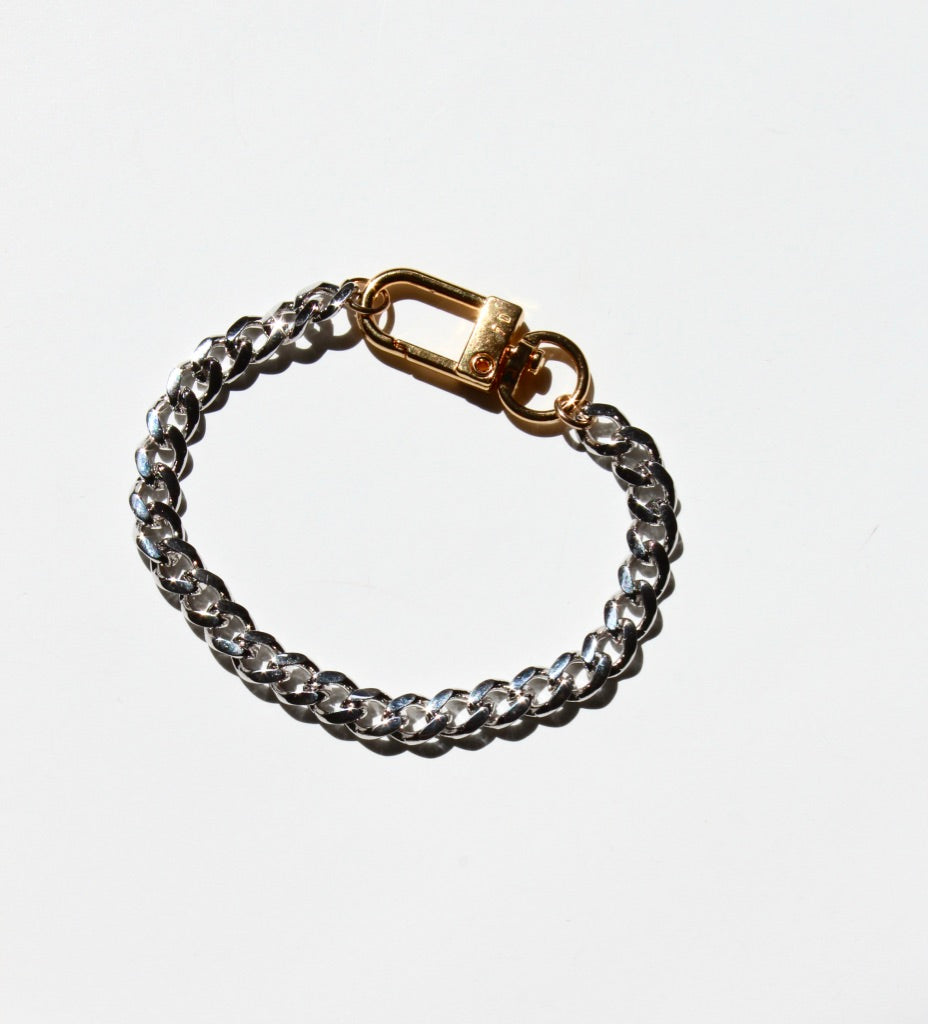 Curb + Lock Bracelet | Unisex
Our signature silver curb chain with a twist. The Push Lock hardware as a clasp. As I was making a gemstone strap for one of my handbags I thought this would make a cool clasp for my curb chain and voila!
It truly does pair well with a chunkier watch(ie Apple watch).as well as a layer for more delicate bracelets. The 18K gold plated push lock and rhodium curb chain is the perfect mix.
For all of you who have our Convertible Curb Chain, you can order the Push Lock Enhancer as well.
- Sizing Note: Order approximately 1/2" larger than your wrist for the perfect fit. If you don't see your size send me a note and we can adjust
- Push lock clasp 18K gold plating, chain rhodium plating. We use the best plating in Los Angeles and has worked with me since the beginning. 14K gold fill rings
- Usually ships in 2-3 days
- Made with love in Los Angeles
Curb + Lock Bracelet | Unisex