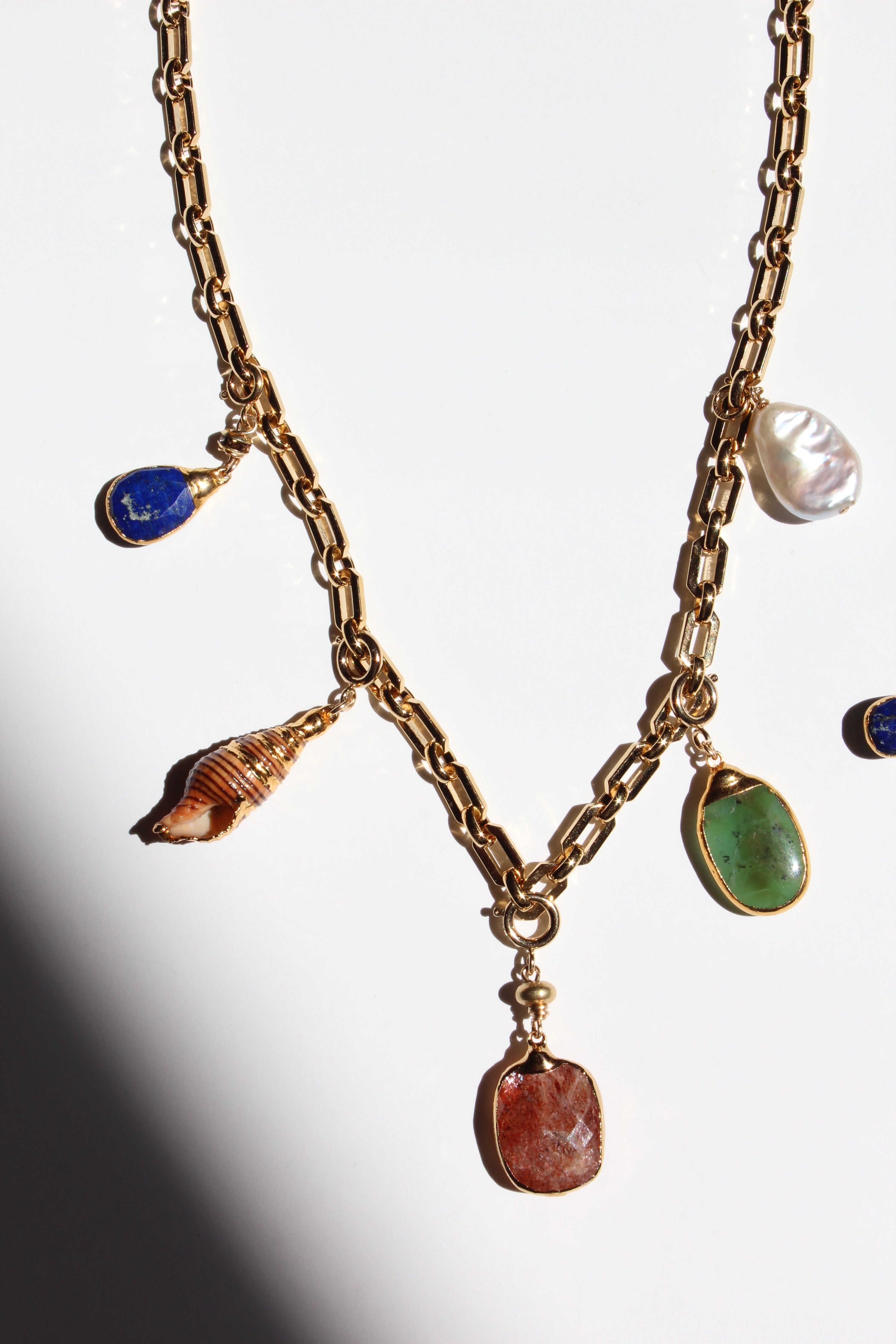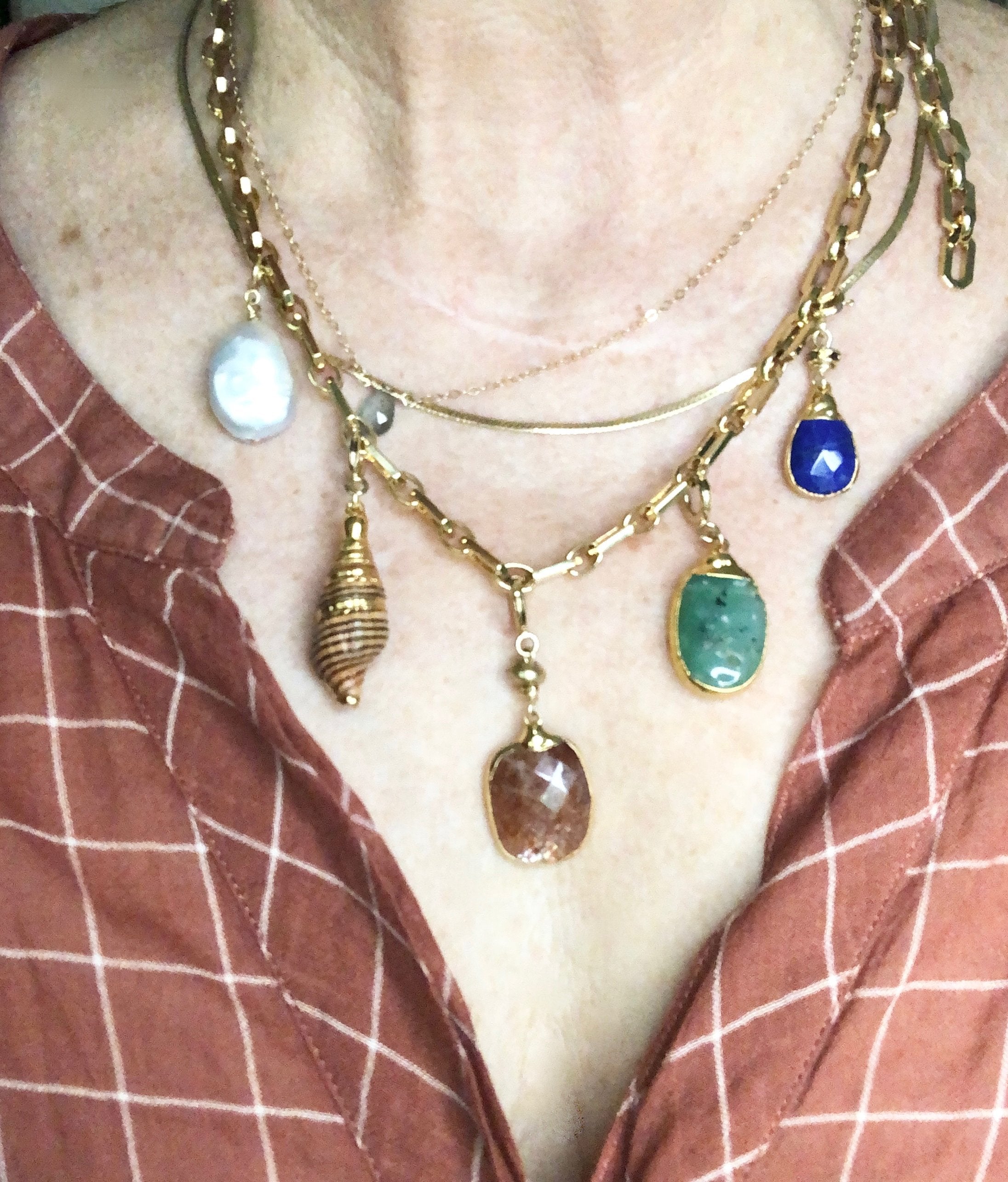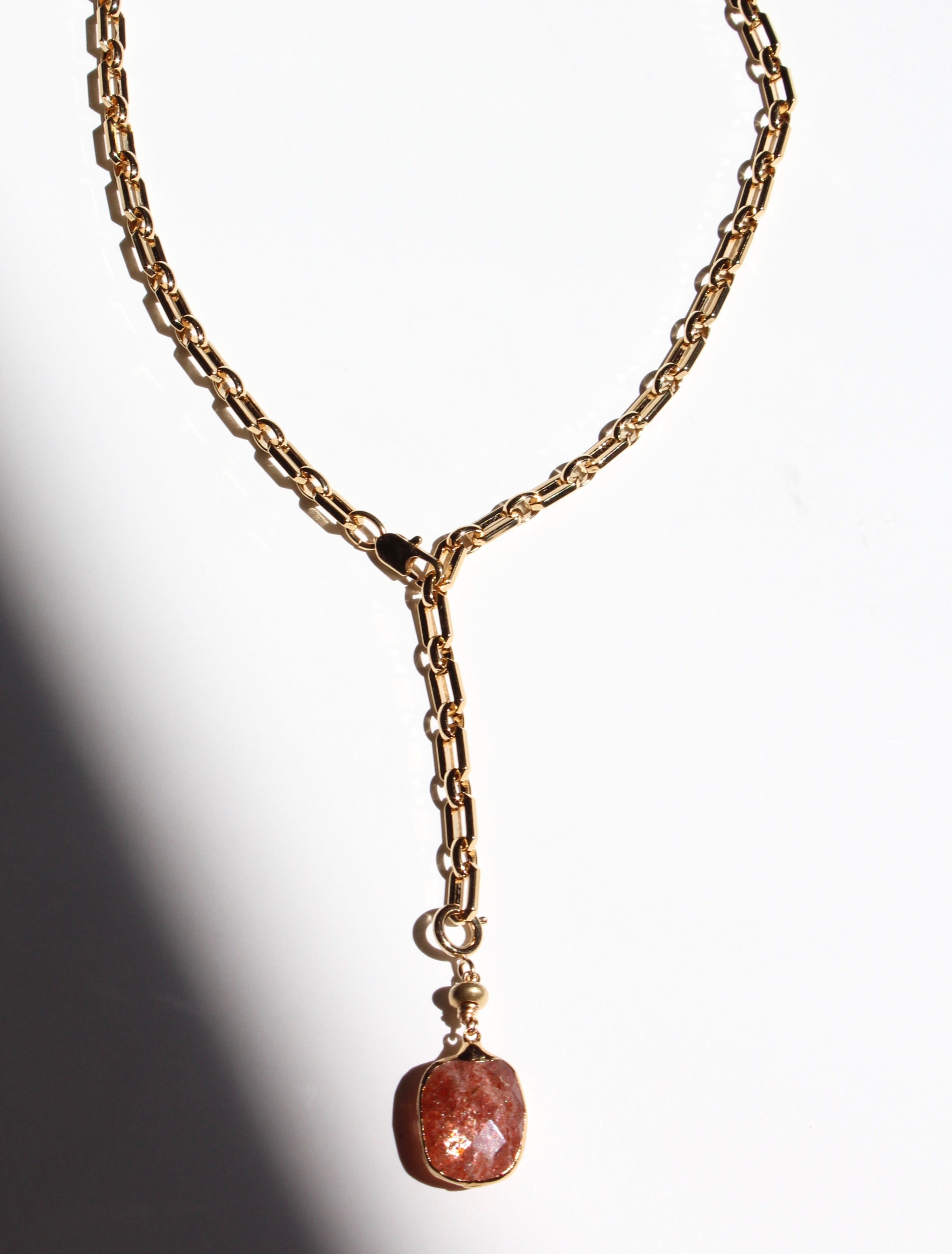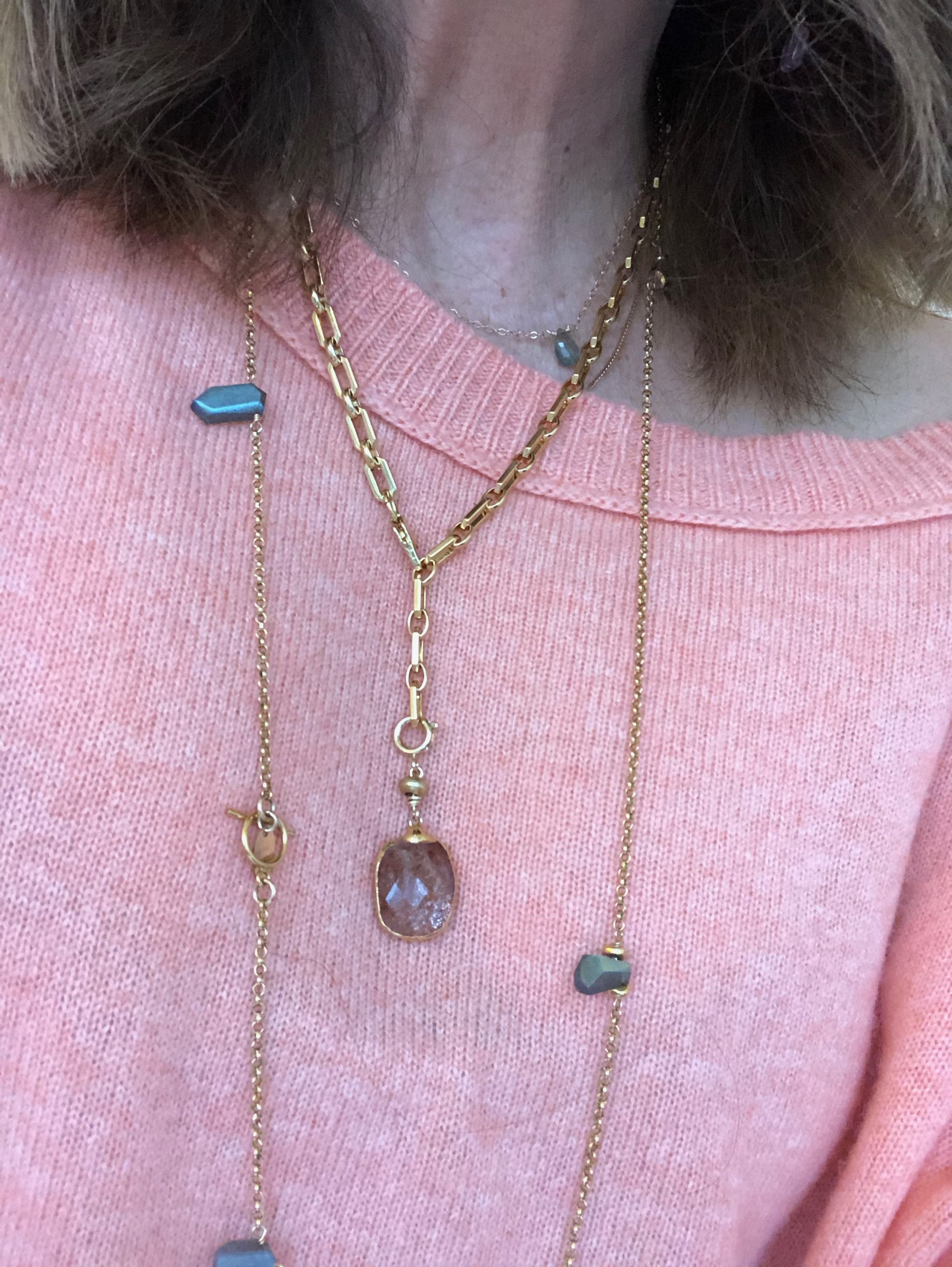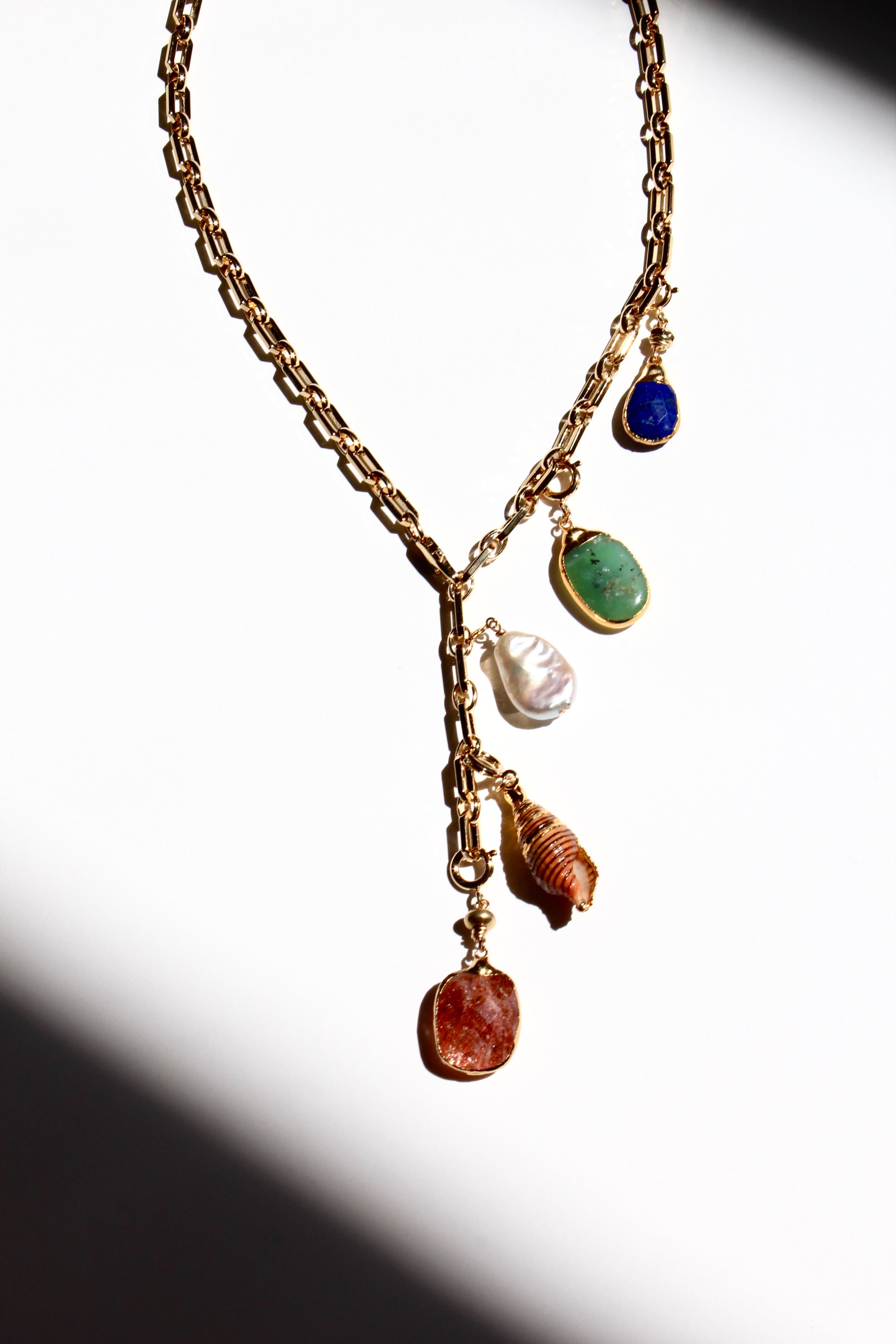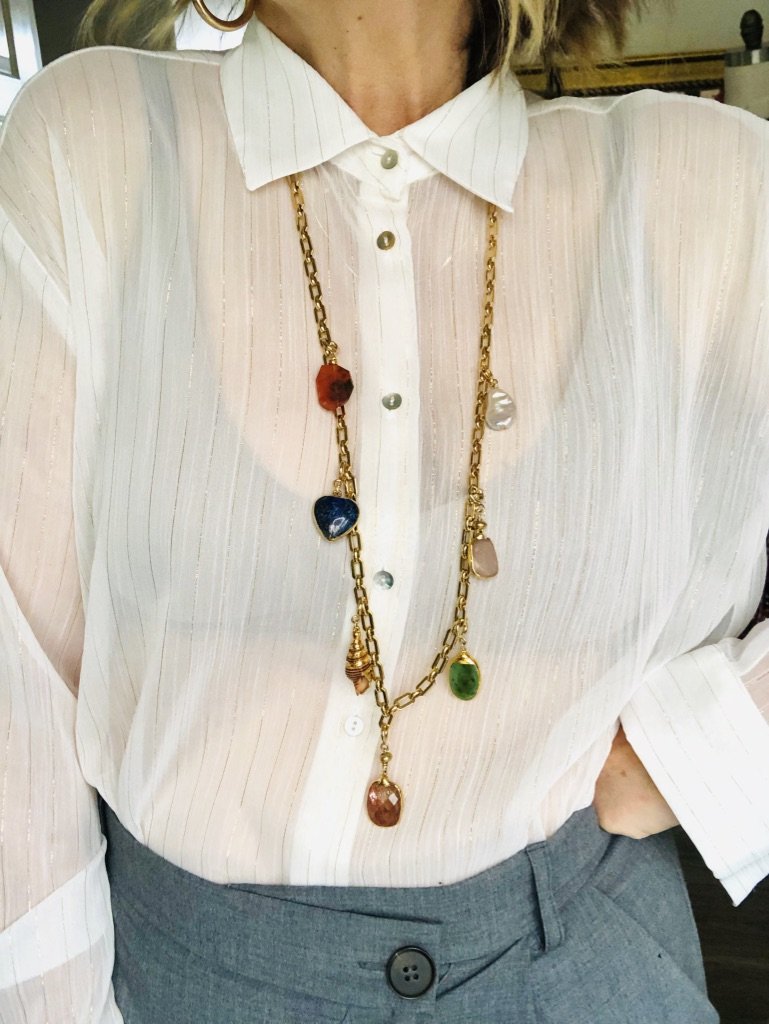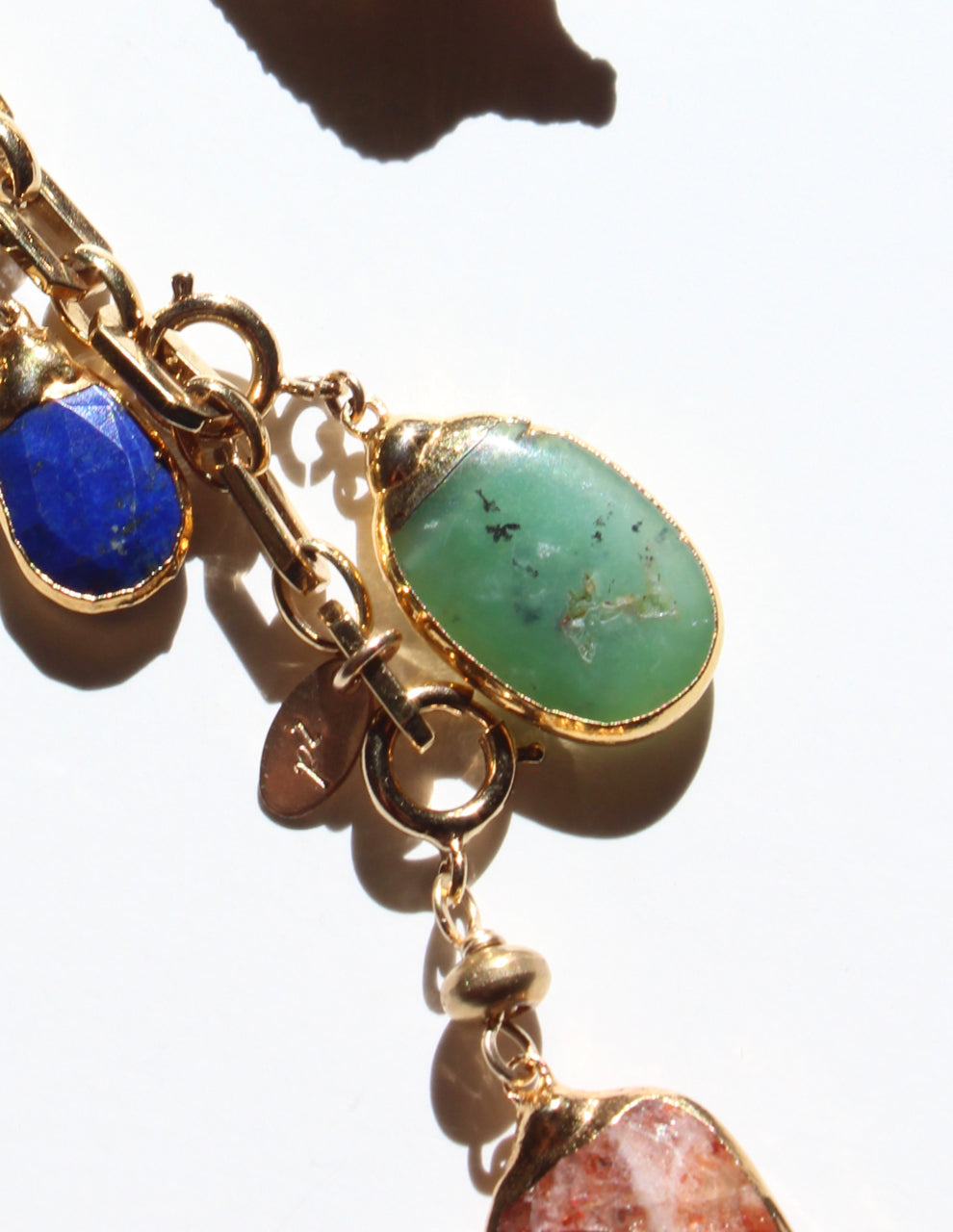 Gilded Gemstone Charms | Large
Our Modern Link Chain(sold separately) is designed to add these gorgeous Limited Edition charms  from the past, present and for the future. The elongated octagonal shaped links are sleek and contemporary with substantial weight without being too bold.

This versatile chain + charms will be a staple in your jewelry wardrobe.
- Arriving in November
- Sunstone | Abundance, joy + good fortune

- Spiral Seashell | Connects to nature, love + beauty
- Lapis Azul | The stone of truth, communication + success
- Chrysoprase | Promotes joy + happiness. Heals the heart
- Flat Baroque Pearl (order here) | symbolize loyalty, integrity + purity
 - Charms measure approximately 2" drop x 1"

-  Natural gemstones vary slightly in shape and color.  Equally stunning
- 24K gold over brass, African brass bead, large spring clasp

- Made with love in Los Angeles, CA
- Ready to ship 11/15/21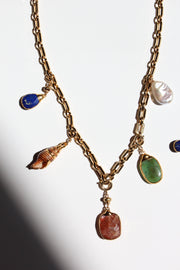 Gilded Gemstone Charms | Large