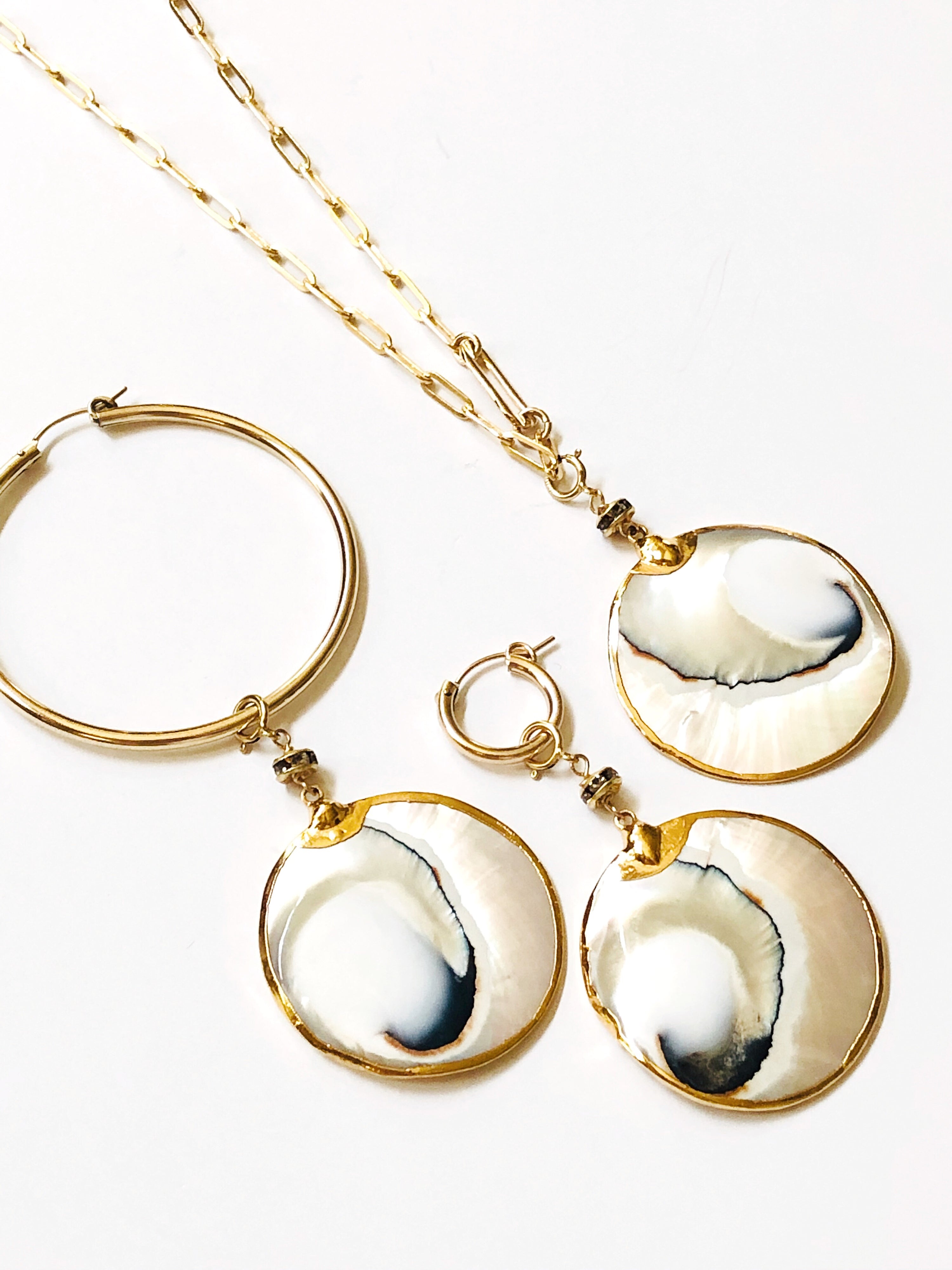 These beautiful shells discs are so versatile. We love wearing them in the Essential Shorter Oblong Chain. Interchangeable from necklace to earring. Sold separately.
- Shell, 14K gold fill, Swarovski crystal
- Drop: 2" with clasp. These are organic of nature and no two are exactly the same.
- Order a pair they will be chosen to be similar and size and shape

- Ships in 2-3 days
- Handcrafted in California with love
Style Tip |  Pair up with leather and suede as shown with the Suede Panel Dress by Loewe for a fabulous fall look.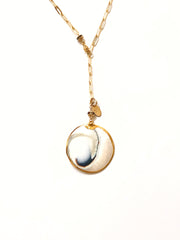 Simone Disc Charm