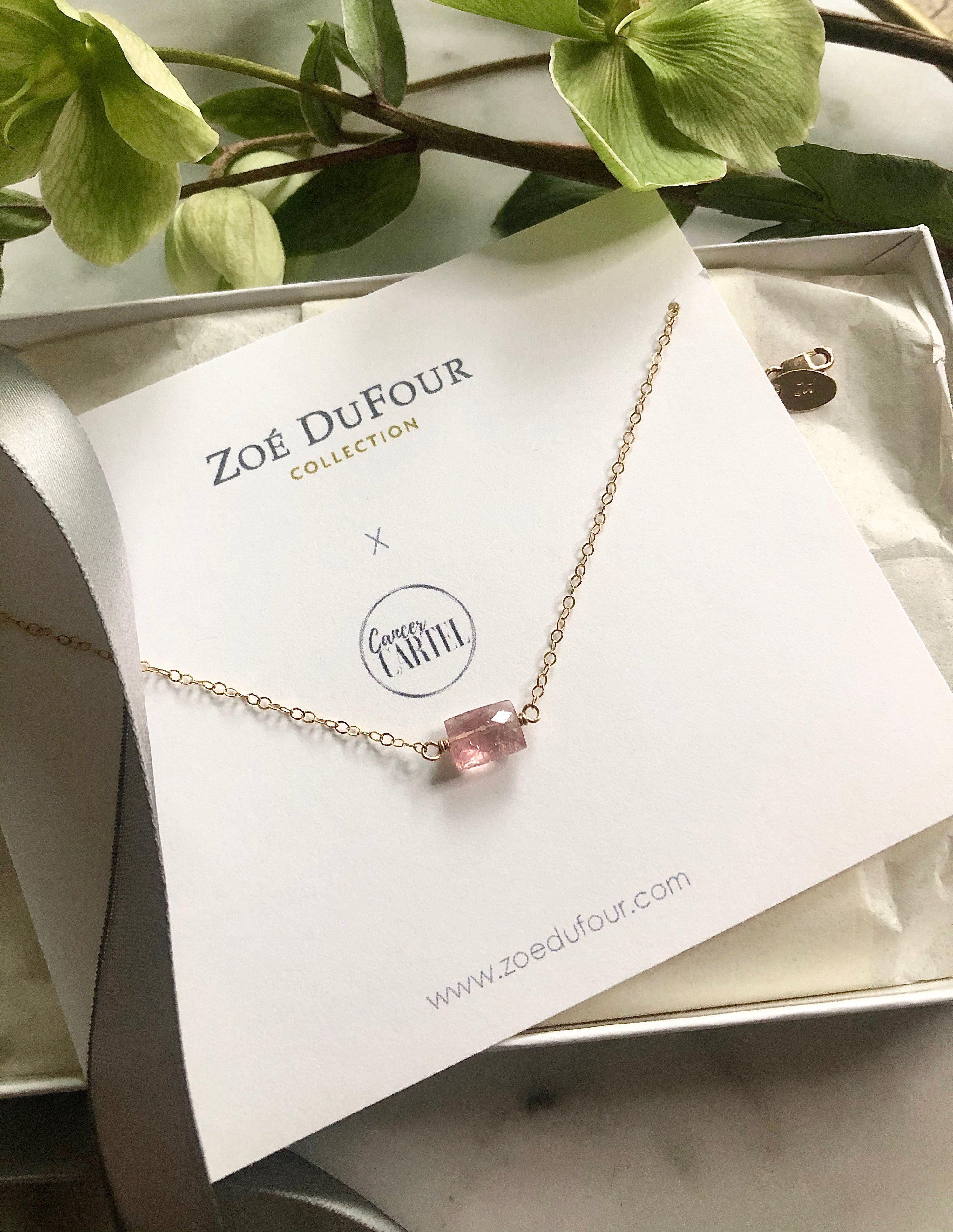 Tourmaline Layering Bracelet
Multi-colored, petite, faceted, chiclet shaped tourmaline is one of our favorite gemstones and we love to layer a few of these along with the Essential Oblong Layering Bracelet. Feel the positive energy when you wear this.
This month is Breast Cancer Awareness Month and we are excited to collaborate with the lovely ladies of Cancer Cartel by donating a portion of each sale to their mission with funds going to help cancer patients with costs so they can concentrate on getting better. Read about their mission here.
Zoé DuFour x Cancer Cartel
- Imported Tourmaline, 14K gold fill or sterling silver, 14K gold available upon request

- Length: 7"
- Ships in 2-3 days
- Designed and handcrafted with love in California
- Arrives in a ZD gift box with ribbon
- Contact zoe@zoedufour.com for special requests or sizing

- Tourmaline properties:
Pink: Inspires trust in love, connects you to wisdom and compassion.

Green: Rejuvenates and inspires creativity, aids in sleep and quiets the mind.

Blue: Stimulates spiritual freedom and clarity of self expression.

Black: Grounds energy and increases physical vitality, clears negative thoughts.
Tourmaline Layering Bracelet