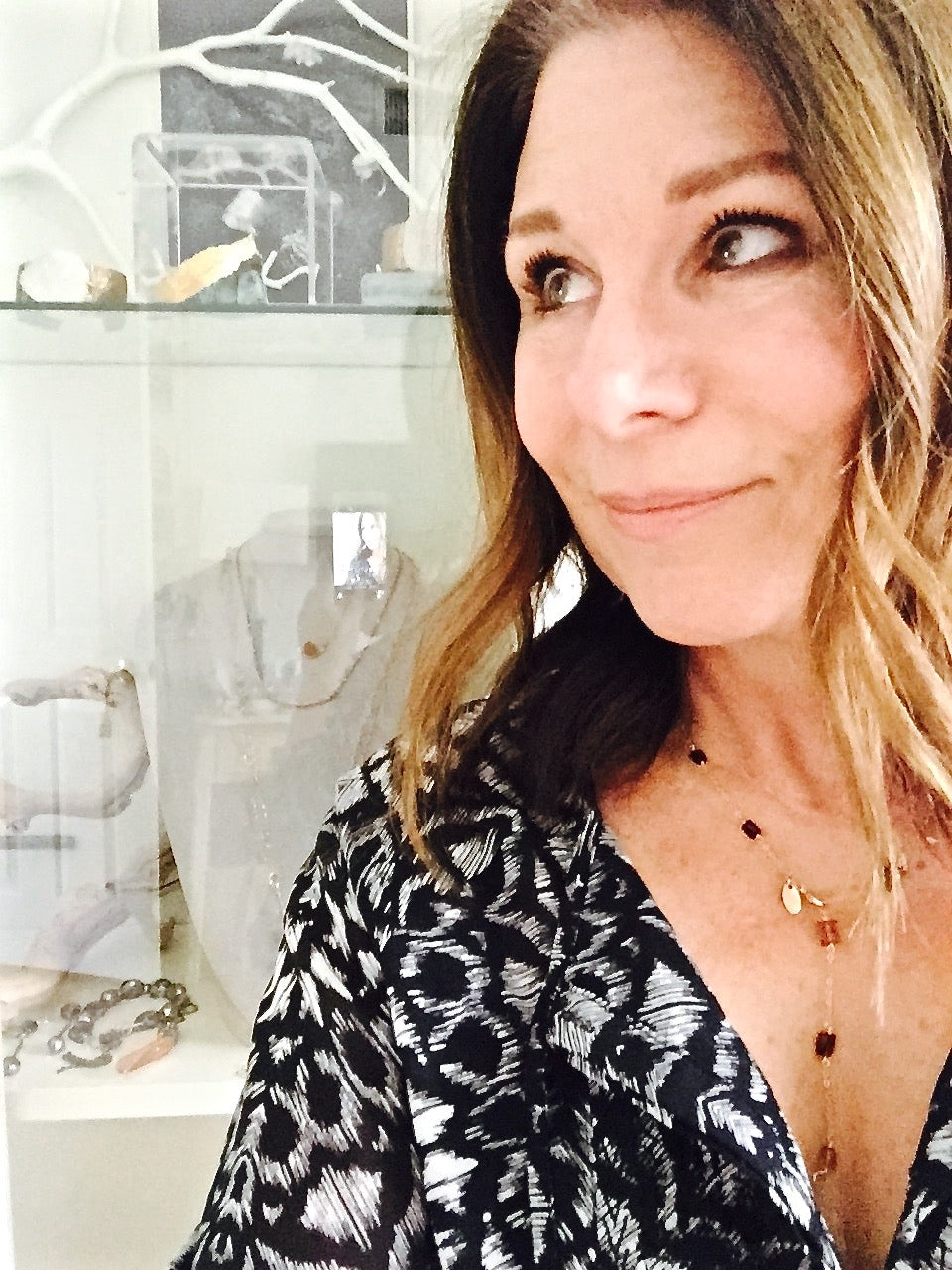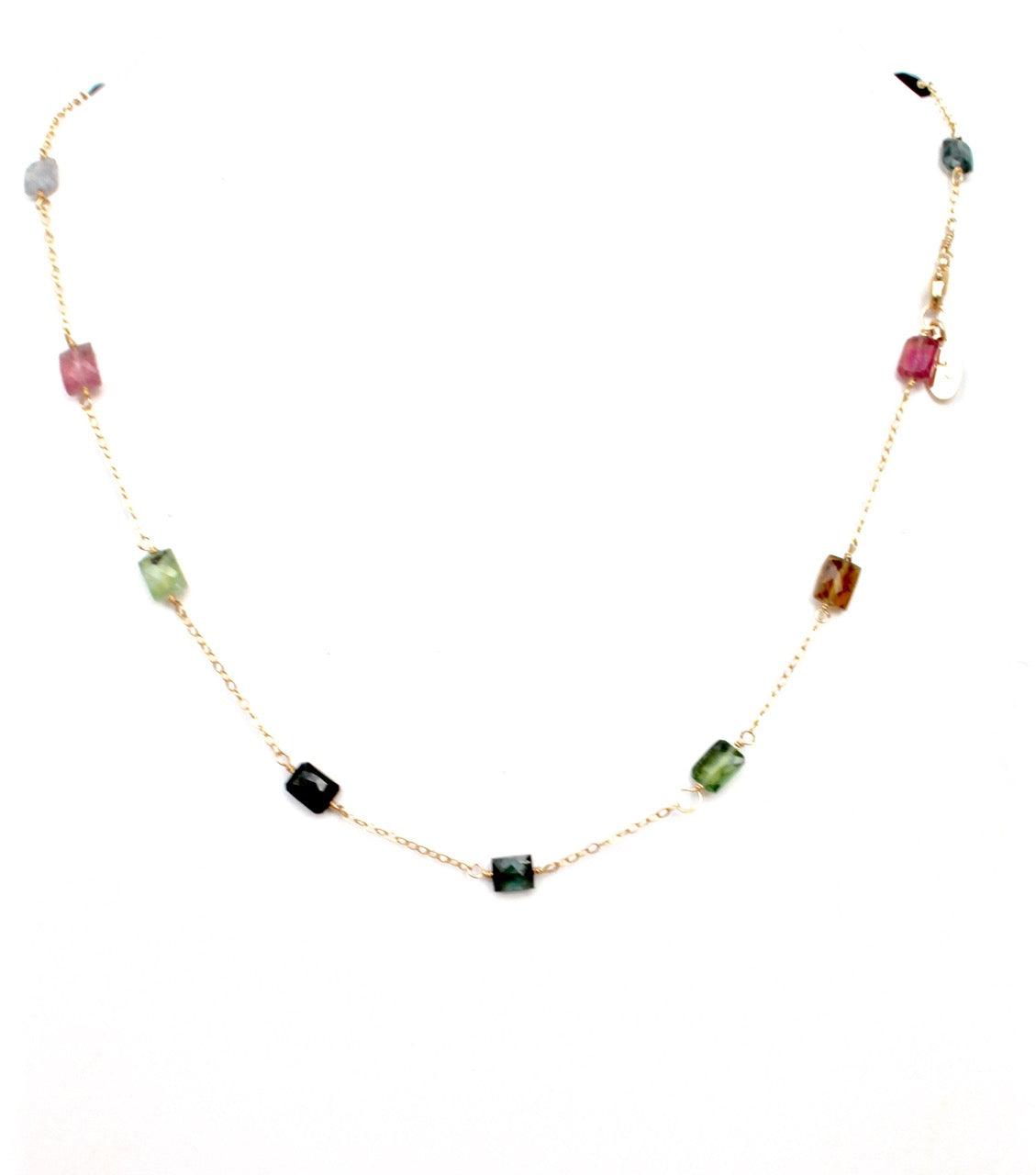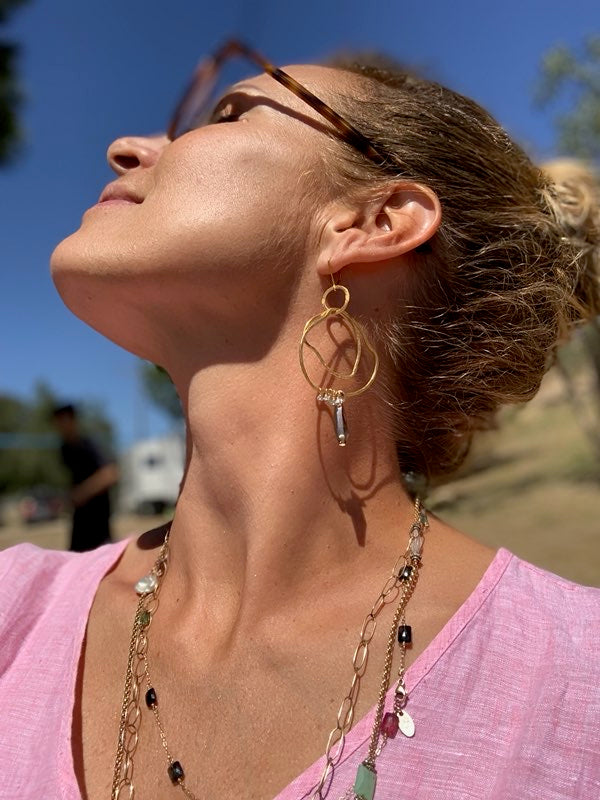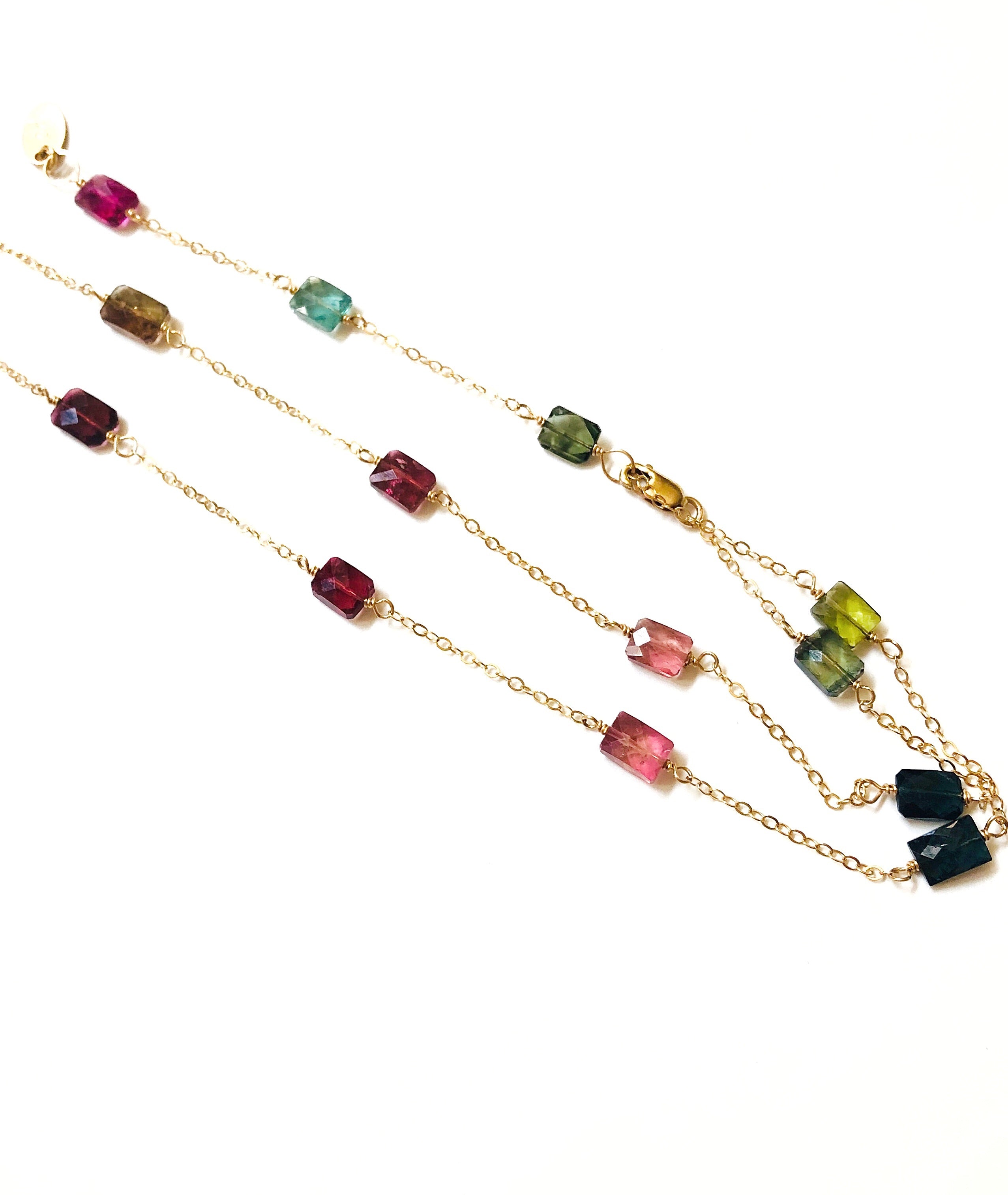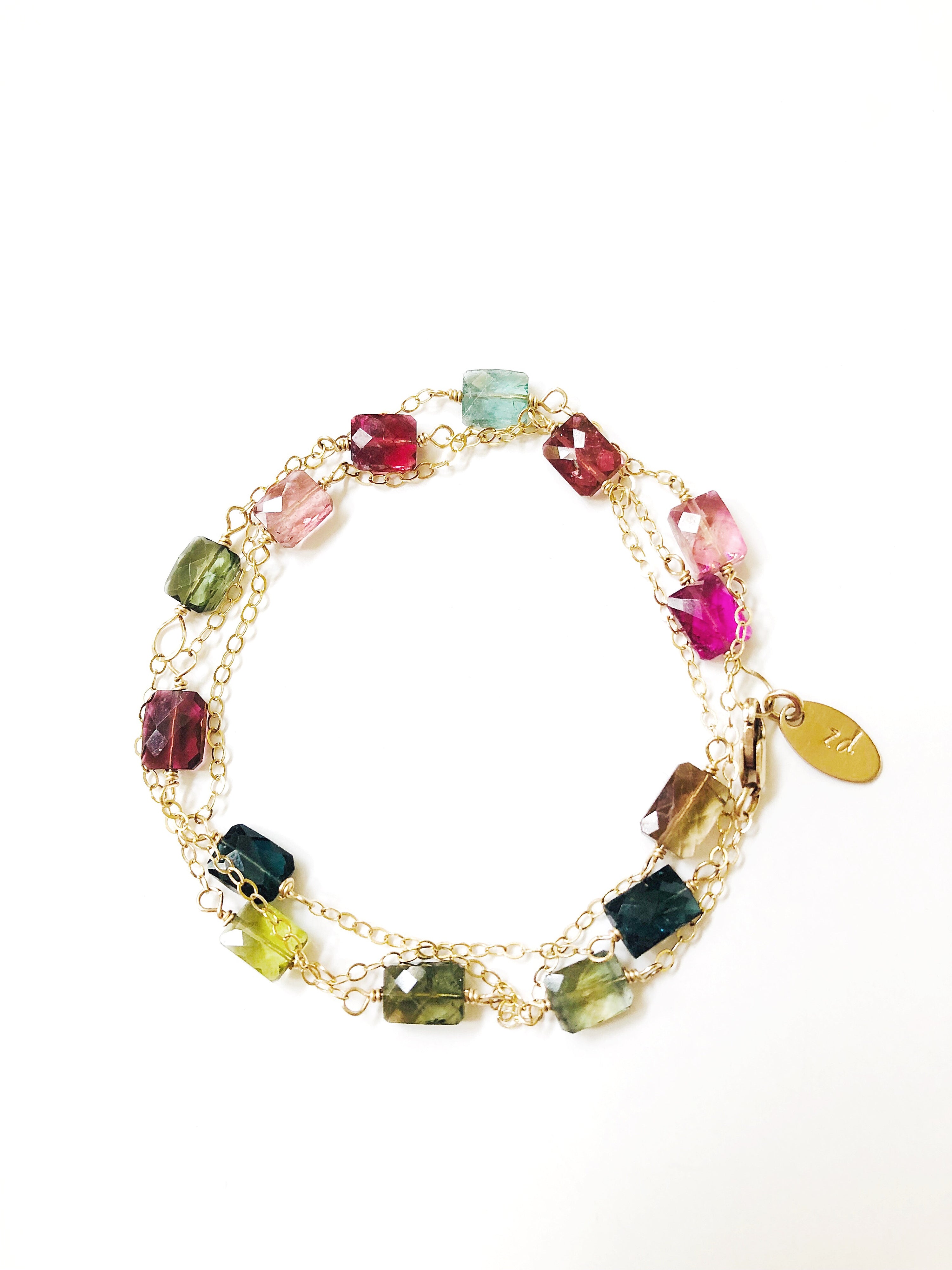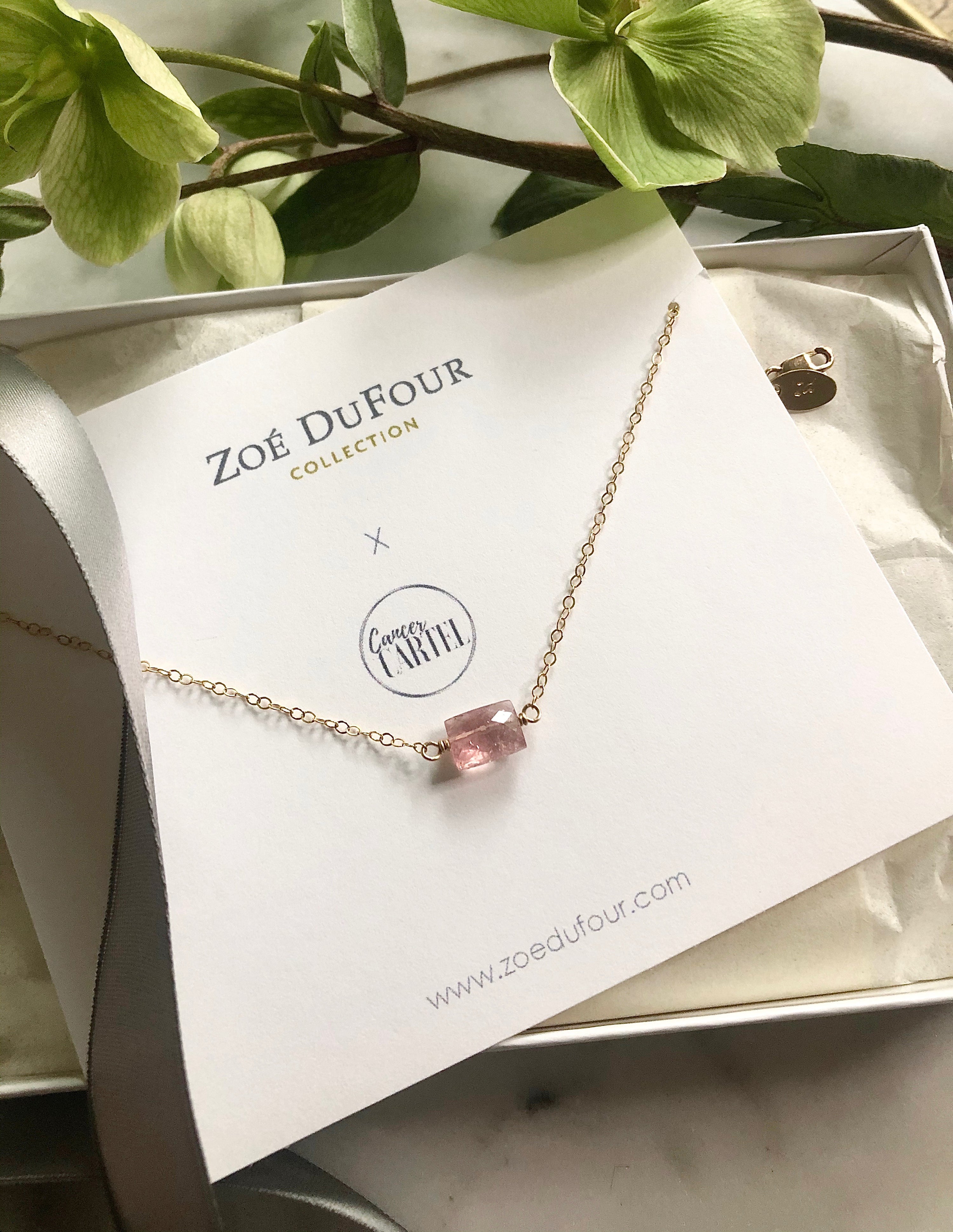 Tourmaline Convertible Y Necklace
Tourmaline's colors and attributes are rich and many. One of my favorite gemstones this verstile necklace can be worn as a Y necklace using the clasp and attaching at the hammered loop, wrapped as a bracelet or as a matinee length chain.
This month is Breast Cancer Awareness Month and we are excited to collaborate with the lovely ladies of Cancer Cartel by donating a portion of each sale to their mission with funds going to help cancer patients with costs so they can concentrate on getting better. Read about their mission here.
- Imported Tourmaline, 14K gold fill, rhodium plated sterling silver, 14K Yellow Gold
- Length: 21"
- Ships in 3-4 days
- Arrives in a ZD gift box with ribbon
- Designed and handcrafted with love in California
- Contact zoe@zoedufour.com for special requests
Here are a few of their special attributes...

Yellow: Enhances personal power.

Pink: Inspires trust in love, connects you to wisdom and compassion.

Green: Rejuvenates and inspires creativity, aids in sleep and quiets the mind.

Teal: Stimulates spiritual freedom and clarity of self expression.

Black: Grounds energy and increases physical vitality, clears negative thoughts.

Brown: Is an excellent grounding stone,encouraging community spirit.
Tourmaline Convertible Y Necklace